I work at the Insolvency Service as a Technical Advisor in the Investigations and Enforcement directorate. Since returning to work from maternity leave, I'd been struggling to make time and motivate myself to keep fit. There were always other more important things to do, or I was just plain knackered!
On a warm evening last August, while watching a documentary about swimming the English Channel, inspired by stories of great human endeavour, I began to hatch a plan…
Swimming the Channel, indoors
I know that keeping fit is a good way of staying healthy and reducing the risk of all sorts of unpleasant health issues. I've been more mindful of this since my mum had a stroke almost 6 years ago and continues to live with the effects of it now.
With inspiration levels running high it occurred to me that if I set a big public intention to do something - and made it about more than just me - I would be more likely to stick to it. And so the plan took shape. I pledged to swim the distance of the Channel over 12 weeks in my local pool to raise money and awareness for the Stroke Association.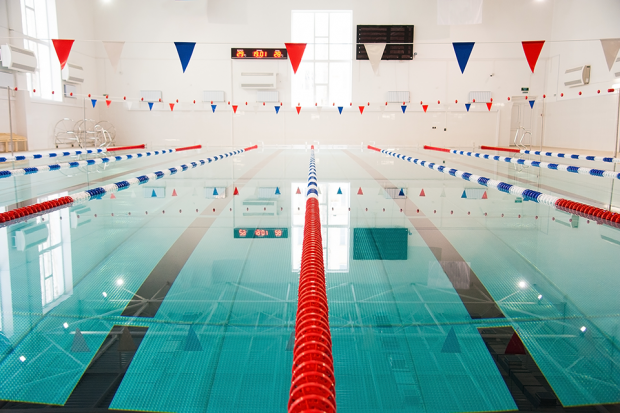 To acknowledge that an actual Channel swim takes place in open water, I've decided I'll mark completing the distance with a swim in the sea. Remember, it was August when I hatched this plan, so it may not have totally occurred to me that the bit in the sea would have to be done in December!
I've always enjoyed swimming and it is pretty much the one sporty thing that I have always been alright at. I've always been quite comfortable swimming 1000m but I don't think, until now, I'd done that more than once in a week. I'm currently swimming 3000m a week to fulfil the challenge.
Balancing mum-life with work-life
I've always been most comfortable doing breaststroke (proper breaststroke though, I'm not afraid to get my hair wet!), but over the course of this challenge I've increased the number of front crawl lengths that I'm able to do. I'm up from 5% to 40% front crawl in 5 weeks.
By far the biggest challenge in all of this is fitting in my swims around mum-life, work-life and just general life-life. Those windows of opportunity also have to tie in with the lane swimming sessions at my local pool. This means getting myself into the pool at 8:45pm some evenings when really what I'd like to do is watch the Bake Off.
It also means squeezing a swim in first thing some mornings after the nursery drop-off, before I start work. This is made much easier because I enjoy the benefits of flexible working arrangements, including working from home on some days.
I'm also lucky that my manager is very understanding. I recently had a lunchtime swim and then had a video conference with her straight afterwards, with my hair slowly drying into a frizzy mess throughout the meeting!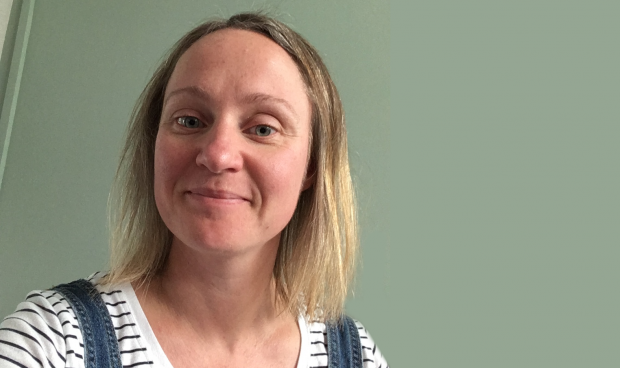 Support for my mum
I set this challenge not only to force me to improve my health and fitness but to raise awareness and money for the Stroke Association. They have been a huge support to my mum after she had a stroke. She attends monthly group sessions where she meets other stroke survivors, takes part in activities and hears from guest speakers.
Find out more about the work of the Stroke Association
This has been a real help to her in so many ways and we are so grateful to have that support freely available to us. Understanding how to reduce your risk of having a stroke and also knowing the signs of a stroke so that medical assistance can be accessed quickly is really important.

My challenge began on 16 September and I have until 8 December to complete 35.5km. So far I've completed 16km and I'm right on target to complete the distance in the 12 weeks, so that dip in the sea is getting ever closer!
I'm enjoying the swimming and I'm proving to myself that there is time in my week to exercise and the benefits of using that time are huge. I have more energy, I feel much better about myself and I'm helping to prevent health issues from developing.
It's amazing what can be achieved with a bit of motivation and the right mindset.
Check out my Justgiving page for more information and updates

Read about the benefits of working at the Insolvency Service
Stay up-to-date by registering for email alerts from this blog.