Introducing Ranuka Jagpal, our Diversity Champion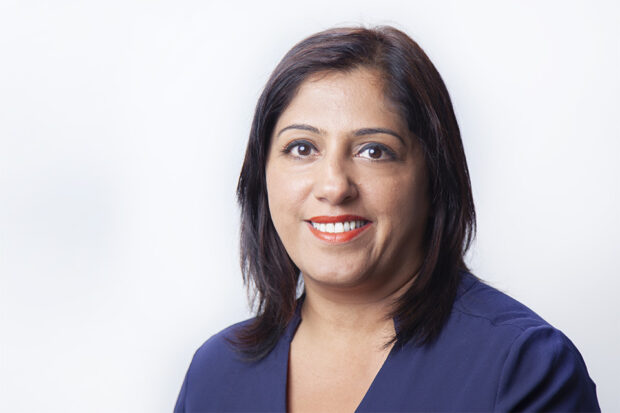 It was my privilege to become the Diversity Champion for the Insolvency Service last year and I have enjoyed working alongside my deputy, Katy Shrimplin, as well as meeting with the agency's various network groups. The agency has just recently launched its Diversity and Inclusion Strategy, so this is an exciting time for the both of us as we look at ways the agency can be an even more inclusive place to work.
We're all different – that's a fact – and we should all be given the same opportunities, and we should all be treated fairly. In reality, to be different and to have differing views, experiences and expectations can lead to people feeling excluded. We should celebrate our differences and encourage people to be themselves in the workplace.
Our Diversity and Inclusion Strategy sets out the Insolvency Service's ambition and commitments to take positive and pragmatic actions to being an equal, diverse and inclusive employer. I would like our people to be supported, and the agency to be a place where innovation and creativity are enabled, and where our performance and reputation are excellent.
Setting our priorities
 As the Insolvency Service's Diversity Champion, I will champion our 4 strategic priorities, which aim to:
build an Insolvency Service workforce that's diverse and represents our staff, the users of our services and the public we serve

have an inclusive environment that attracts and engages diverse talent while encouraging change, innovation and challenge

make sure our senior leaders promote diversity and inclusion across the agency

provide services that are accessible, which also promotes equality and respects diversity and inclusion
The launch of our strategy is only the beginning. We'll work together to make sure that the aims and objectives set out in this strategy are realised. We can't do this alone and my deputy Katy Shrimplin and I have already started to connect with our staff network groups. Bringing these networks together and working collectively, we hope will help maximise their impact.
This collaborative approach is already showing that many of the challenges we face are common to us all, so it makes sense to explore and work through these challenges together. Where we find we need to take specific actions for a particular group of colleagues, we're keen to pursue this.
Introducing Katy Shrimplin, our Deputy Diversity Champion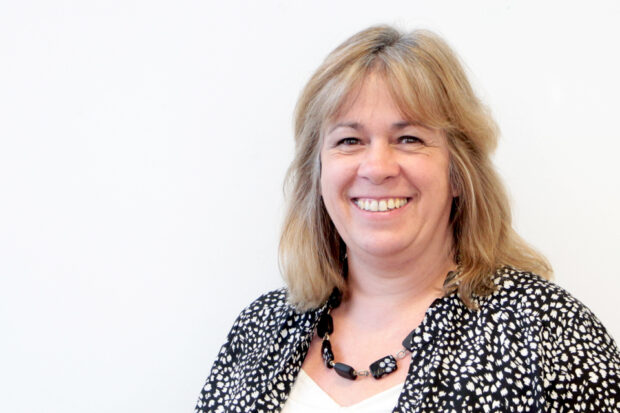 I'm the Director of General Casework, Legal Services Directorate in the Insolvency Service, and – as Ranuka has mentioned above – I became the agency's Deputy Diversity Champion last year.
I was prompted by an interesting talk at a Civil Service Live event back in July 2018 on social mobility and inclusion and how we can all make a difference. This chimed in with the work the Bar Council does and my own work for the Employed Bar Committee and Judicial Appointments Commission Advisory Panel on making legal careers more accessible.
Shortly after that, I saw the Department for Business, Energy & Industrial Strategy was looking for volunteers to promote diversity and inclusion. It was an opportunity I felt was too good to pass up to get involved.
Our Diversity and Inclusion Strategy aims to make sure we have a diverse mix of people in the organisation – now and in the future – and to provide a better, richer understanding of how what we do impacts on others. Everyone brings different views and skills to work and we should make the most of them.
Our senior leaders
Our Diversity and Inclusion Strategy also introduces a requirement for all senior leaders to set a personal diversity and inclusion target as part of their personal performance objectives. Some examples of these objectives can include:
increasing personal or team awareness of what diversity and inclusion means

welcoming ideas that differ from their own

increased involvement with our employee network groups, such as our LGBT+ and Disability Network Group, to raise awareness of the work they carry out
We're already working with our employee network groups and we look forward to closer and more collaborative working in the future. All the current actions which help promote our Diversity and Inclusion Strategy are contained within our action plan to show progress and transparency in our work.
Creating an inclusive culture
We hope all our people will feel comfortable in recording their own diversity data, being inclusive and confident to challenge negative behaviour. We don't want non-inclusive behaviour to go unchallenged. It's about the culture of our organisation and what we want it to be. It's a privilege for me to be a part of this.