Scams can come in all shapes and sizes.  From receiving an email asking to click on a link to verify your details for a bank account you know isn't yours, to fake TV licence payment reminders, and all points inbetween. With Scams Awareness Fortnight now here, I thought I'd write a blog about scammers and my own personal experience with them.
The day I was scammed
Scammers use email or text messages to trick you into giving some personal information like passwords, bank account numbers, or anything else that could lead them into gaining access to your money. They could simply ask for money or some other transaction where they benefit at your expense. Unfortunately, this is exactly what happened to me.
One day, out of the blue, I received a text from Sarah claiming that she was in hospital and needed a phone card. I instantly believed it to be my old next door neighbour who was elderly. I asked her if it was her and asked about her family, and the reply seemed absolutely plausible. So, I bought her a phone top-up and sent the code through to her.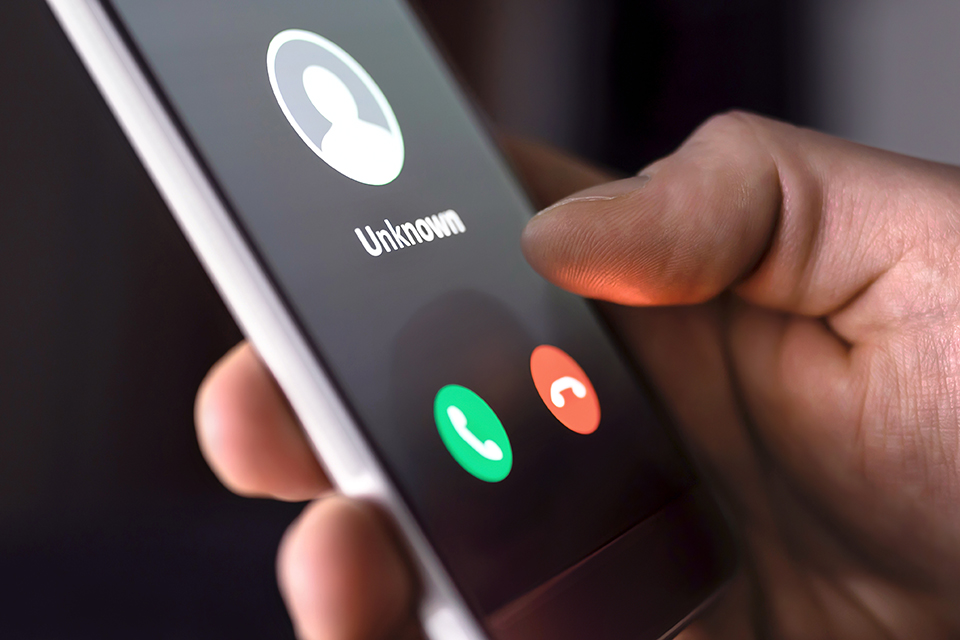 When Sarah contacted me again and asked for another, giving a reason as to why the first one was used so quickly, I gave her another code.  It was only when she came back to me a third time, I realised what was happening. It was not Sarah, I was getting scammed by criminals.
The worse thing was I'd got my elderly mum to pop to the shop to get her the top-up card, as I wasn't able to get one. That really hurt. I was very angry with myself, especially as I was a fraud investigator myself at the time. I felt so stupid and embarrassed that I had fallen for it. I just couldn't believe it. I was victim to a 'smishing' (or 'phishing' by SMS) scam.
Citizens Advice: Get emotional support if you've been scammed
One of the biggest issues an investigator has when investigating a scam is the willingness of the victim to tell all. Lots of victims feel embarrassed, like I did, and depending on how much they've lost, feel ashamed. Without victims' co-operation it's really difficult to conduct an investigation and get a successful prosecution, therefore allowing the scammers to go on and scam someone else.
People have lost life savings, lost their families and everything they hold dear all because they are too scared to come forward, or because the scammer has managed to put doubt in their mind that their family won't support them if they know what they've done.
Criminals using COVID-19 as a cover for scams
Scammers are often sophisticated criminals who use devious ways of obtaining your personal information, and they trick millions of people every year into parting with billions of pounds.
The National Crime Agency (NCA) has reported on criminals seeking to capitalise on the Coronavirus COVID-19 pandemic. The most common COVID-19 scams targeting businesses involve scammers making contact by social media, email, phone call or text claiming a business could qualify for special COVID-19 government grant or tax break.
The NCA has also reported on businesses offered bogus life insurance against COVID-19, requesting payments to fake charities, and a recent case where arrests were made after suspected fake coronavirus testing kits were being sold.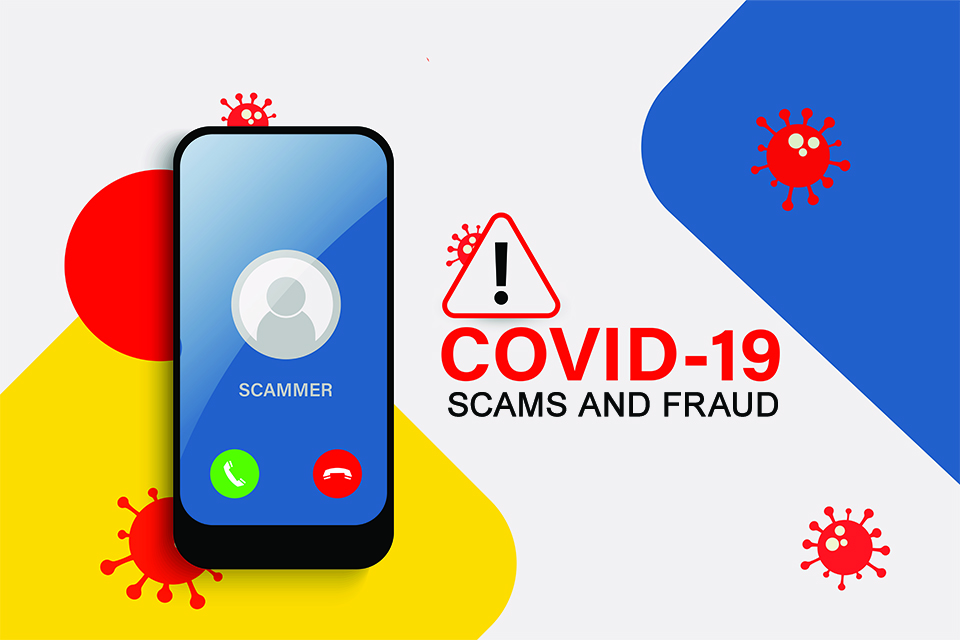 Mandate fraud and tech support scams
There are have also been instances where scammers have pretended to be from a legitimate supplier claiming their bank accounts have changed and requesting businesses update their details. This kind of scam is called 'Mandate Fraud'. The National Crime Agency suggests any business receiving one of these requests should contact the supplier directly using established contact details, to verify and corroborate the payment request.
Read more about the National Crime Agency's advice for businesses
Tech support scams are also a big issue with more and more people working remotely. Scammers pretend to be from well-known companies that offer to repair computer hardware or software for a fee, or attempt to gain access to your computer to steal passwords, login details or personal details.
It pays to be cautious
It's always wise to be cautious, even over-cautious, about urgent communications offering your business financial assistance. Always check the information is genuine and from a reputable source, such as GOV.UK.
I have personally received these types of emails, thankfully always into my junk email, stating that I am due a refund from HMRC but I need to click on a link to register for it. I know HMRC will not contact me in that way, so I always delete them.
Criminals use every opportunity they can to exploit every angle of the COVID-19 situation. They are experts at impersonating people, organisations and the police. Spending hours researching victims before contacting them by phone, email, text, on social media or in person. They try to trick victims into parting with money, personal information or buying goods or services that don't exist.
Scams in the digital world include Phishing Emails, Smishing (SMS messages), Vishing (Voice/Telephone) Malware distribution, Ransomware and Credential stealing. Some of the most common current scams are below:
Check if something might be a scam
Citizens Advice has a useful online tool to help you check if something might be a scam.
If you believe a limited company is committing fraud or running scams you can use our online tool to complain about a limited company.
Fraudsters have also been impersonating Official Receivers or claiming that they have been instructed to act on their behalf, stating that as you're a creditor in a failed business, they can recover your funds for a fee.
Official Receivers - or any agent legitimately instructed to act on their behalf - will never ask you to pay a fee to get some or all of your investment back.
These approaches are always fraudulent. If you're asked to pay a fee this will always be a scam. The Official Receiver does not charge investors a fee to get money back and does not employ anyone else to do this on our behalf. You can use our online tool to make a complaint, or you can also report these approaches to Action Fraud.
It's all too easy to fall victim to a scam, like I did, so stop and think before handing over any money or personal details, or even clicking on a link in a text or email from an unexpected source. You can check the most recently reported scams on the Action Fraud website.
Companies House offers guidance on how to protect your company from corporate identity theft, as well guidance on the most recent known frauds and scams that target businesses and limited companies.
The day I was scammed I was so annoyed and felt so embarrassed that I'd fallen for it. Fortunately, I didn't lose life savings or a business because of it, but I can't stress enough the need to take a few minutes to think about whatever request you've received before you had over personal details or money.