Every year, the UK Women in Credit Awards champion the work of a range of incredible women across the entire credit and financial services industry, empowering, connecting, supporting and uncovering achievements among inspirational women in the profession.
This year, (in a virtual ceremony), two of our own colleagues from the Insolvency Service - Ranuka Jagpal and Natasha Kidd- were among these Women in Credit.
Let's hear from Ranuka and Natasha about their experiences, and how you can get involved next year.
Introducing Ranuka Jagpal (Director)
"My nomination was for the work I did with the Redundancy Payments and Estate Accounts Teams on the Thomas Cook case last year. The case was high profile, ensuring increased scrutiny about us meeting our payment targets for redundancy claimants. My teams processed 8,500 claims, paying in an average of 4 calendar days, which was a total of almost £60m.  The Board nominated me for the industry's Women in Credit Awards as we had received positive feedback from claimants, and the wider industry, on the speed and sensitivity with which I led the operational response.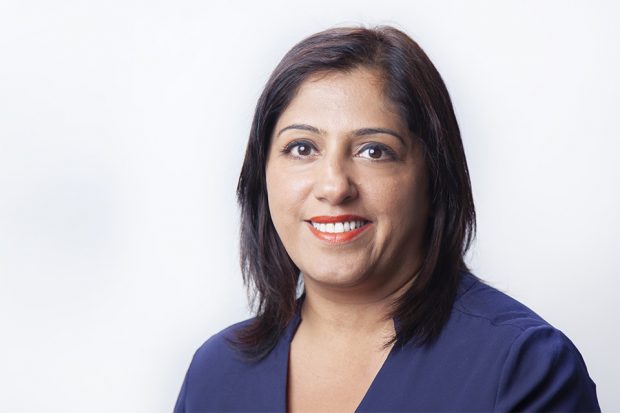 I felt humbled and proud at the same time for the nomination. Humbled, as the recognition I received with the nomination was unexpected. For me, I was just doing my job. Proud, because I have a fantastic team who really rise to every challenge. They never forget the claims they are processing make such a huge difference to people when they are facing financial hardship and all the associated stresses and impacts this can bring.
The award ceremony was meant to have been held at a London hotel back in March, but COVID-19 put a stop to that. So, the event was held virtually. I only managed to catch snippets of it as I was working, but I did manage to catch the bit when I was awarded Silver in the Team Leader of the Year category. I couldn't quite believe it, as it was all very fast, so I did have to check back in with the organisers that I hadn't dreamt it!"
Introducing Natasha Kidd (Business Manager)
"I was nominated for the category of Colleague of the Year (non-creditor). My nomination was quite long as it had references to the different jobs I have had over the last few years. I was very surprised to be nominated and I felt it was a privilege to have been so, as I really do enjoy supporting others, seeing people develop, and it is in my nature as this is what I do all the time.
The ceremony was supposed to have taken place at a hotel in London in March, but due to the pandemic this was cancelled and it was held virtually. The ceremony was very different, it was partly live streamed and then cut away to video clips with Suzi Ruffle, the comedian, told a few jokes and then hosted the awards. Nominees had prepared a short thank you clip, so that it was very slick going from the announcement of the winners to their clips. The ceremony was over very quickly, but it was nice to briefly see my name in the list of nominees for my category."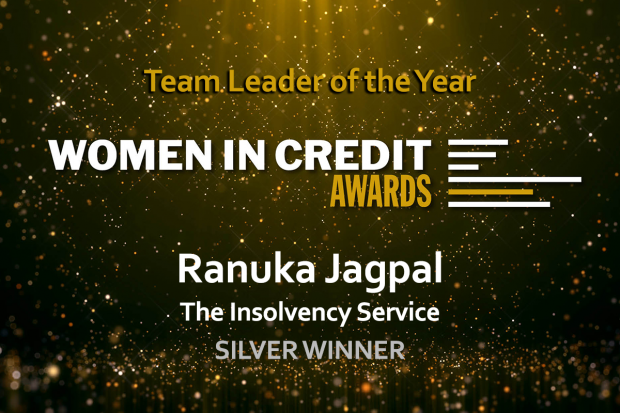 We know Natasha is being modest here.  Her nomination entry described her "willingness to assist others and her commitment to bring employees to work as one team is unequalled.  Natasha is a great example of a brilliant civil servant - someone who not only cares about delivering day to day operations, but wants to make a difference.  Natasha is continuously trying to improve what we do for our customers and our people, engaging with them to make the Insolvency Service a great place to work. She believes in being honest, straightforward and breaking down barriers empowering people to develop and excel."
Our Chief Executive, Dean Beale, also shared his thoughts on our two Women in Credit:
"I'd like to congratulate Natasha and Ranuka for their recognition at the Women in Credit Awards. They are amazing colleagues who are a real credit to the agency and I am very proud that they represented us at this year's awards. For Ranuka to be given a silver award for her work leading the Redundancy Payment Services team was the icing on the cake."
And the final word from Agata Faro, Chair of the Women's Networking Group:
"We are so incredibly proud that two of our own colleagues were shortlisted for such prestigious awards and want to congratulate them both on their success and achievements! Both Ranuka and Natasha were nominated for the awards because of their qualities and abilities, for their fearless spirit, for what they did and continue doing, for their dedication to the work they do and fruits of their hard labour. So, from all of us at the Women's Networking Group – many congratulations!"
If you would like to nominate someone for the Women in Credit Awards next year, please visit their website.