My name's Julie and I'm a Chief Investigator at our Manchester office here at the Insolvency Service. For this blog, I want to talk about one of my colleagues, Irma Brandy. Irma is about to retire from the agency after 45 years of service.
Before she became a civil servant, Irma was delighted to get a job at the Corn Exchange in Manchester. Unfortunately, that job fell through almost straight away, and Irma remembers "I now had no job, and no pay. I could barely tell my parents what had happened. I was totally devastated."
The typing pool
Spotting an advert for a 6-month temporary typist  in the Civil Service, Irma applied for the position. After passing a 30 words-per-minute test, which involved copying from a manuscript, Irma was offered the role.  Irma accepted the position and became a shorthand typist in the typing pool at, what was then, the Department of Trade and Industry's Insolvency Service office in Manchester. It was 1975.
"Back then," Irma recalls, "I had no comprehension of insolvency, administration and all the associated jargon, I was just pleased to have a job." 46 years later, Irma's knowledge of insolvency and bankruptcy has been invaluable to the agency.
Irma found the new environment and some of the characters in the office back then a bit of a struggle at first. But this is Irma, and she soon made friends, as is her infectious personality.
Carnival Queen
In 1976, when she was 21, Irma was photographed as Carnival Queen at the Manchester Carnival. The picture appeared in the Manchester Evening News and was soon sent around the world. It gave her a sense of immense pride. Though its impact wasn't truly felt on her until a friend returned from a trip to Jamaica.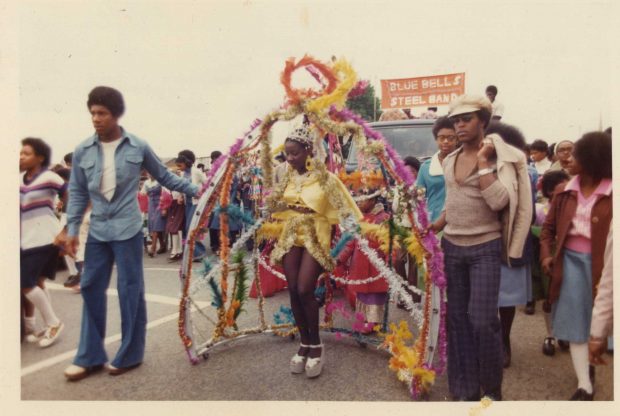 Her friend had taken a sabbatical from university in the UK and found a job in an office in Jamaica. The friend reported to Irma back at home that standing proud in the office was a life size poster of Irma as the Carnival Queen in Manchester. The poster, Irma was told, let others in Jamaica know what a welcoming and diverse land the UK was - a place to build a future and have achievements recognised.
Last year, Irma was interviewed by students from Manchester University who were researching the carnival as part of their film industry course.  The memories of the Manchester Carnival had sparked a lot of interest and the students wanted to recapture the mood and bring it back to life.
Recently, the University of Manchester published a blog on the history of the Manchester Carnival, and it's a fascinating read.
At home in the office... and on the pitch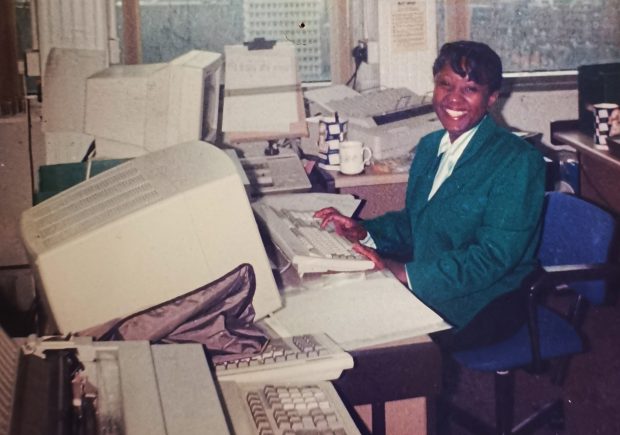 In the office, Irma was very active on the social side and joined-in the various sports activities. She recalled: "We formed an Official Receiver netball team and the kit was created by the office manager. We also created a women's 5-a-side football team. I became known as 'Little Pelé' for my goals and my dribbling skills! In fact, we also had cricket and table tennis teams. Our Sports Day at Chessington was always the highlight of the year."
Irma was taken on full-time after a year and was based in the Royal Navy Building in Blackfriars Street, Salford. Since then, Irma has seen many changes. From a change in working practices ("the new word processors were enormous and took up all my space") to when the Insolvency Service became an executive agency back in the 1990s.
Voluntary work
Irma was at her happiest when volunteering for the Wood Street Mission. Wood Street Mission is a children's charity helping children and families living on a low income in Manchester and Salford.
Inspired by her mother, Irma loved to bring opportunity, fairness, dignity and a sense of achievement to young people, who may have never had such a chance in life. Irma has done this by putting the values of others before herself and never wavered from representing the Insolvency Service with immense pride.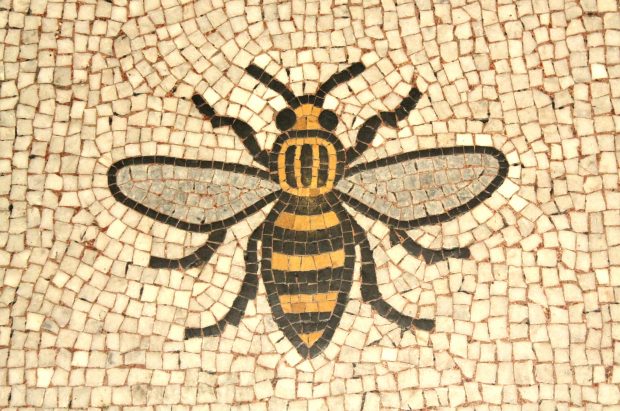 Irma would organise collections for the Wood Street Mission throughout the year, be it toys and food at Christmas, mountains of chocolate at Easter or getting donations for school clothing in the summer months.
Irma's Calais Appeal
On top of this, she created another new project. The Calais Appeal was a large-scale campaign to gather new bedding, tents and camping equipment for asylum seekers in camps around Calais. Irma secured a huge amount of equipment donated by local residents and business people and organised a truck to deliver the donations to France.
Irma will retire from the Insolvency Service in February 2021 and it is her intention is to volunteer one day a week to Wood Street Mission and to others in need.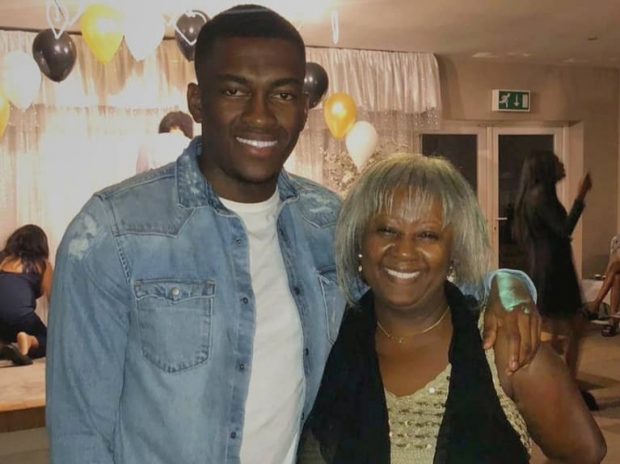 If you ask Irma how much she has raised in her voluntary work, she would say with a smile, "I simply have no idea." The value, the scale or the kudos is never an important issue for Irma, the only overriding issue is that whatever is gained goes directly to those in most need.
Retirement?
Claire Entwistle, Assistant Director (Operations, North) told us: "Her contributions to charity, particularly the Wood Street Mission, as well as to office life, have been significant and varied and she is a much loved and valued colleague who will be missed by many people when she takes that well deserved retirement. Although we all know she won't be putting her feet up for a long time yet!".
Indeed, at the end of 2020, Irma became a grandmother, so there certainly won't be any rest for the foreseeable future. Have a happy retirement, Irma.
Further reading:
Find out more about working for the Insolvency Service.
Read about careers in the Civil Service.
Access the Civil Service job search.