I'm Glenn and I'm the Chief Investigation Officer here at the Insolvency Service, based in the Criminal Investigation Team at Apex Court in Nottingham.
The team is part of the Investigation and Enforcement Services department. I've been involved in law enforcement of some description for the past 45 years, either with the police or in government.
We recently hosted an event at Apex Court as part of the Midlands Fraud Forum Master Classes called 'Lifting the Mist'.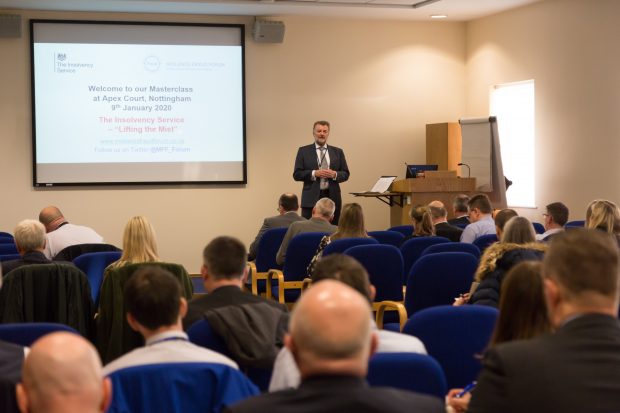 This was an event to help promote the Insolvency Service and let our stakeholders in the sector know what we do. It also helps us get our story out to the public who have never heard of us, never mind the individual investigators and departments who do a fantastic job.
Frauds, scammers and rip-offs
It's obvious to me that the bad guys learn how to commit fraud, scam their victims and generally rip off systems very quickly, whereas the good guys don't even know who the others are! This event continued what the Midlands Fraud Forum is doing to bring together law enforcement, business and professionals in the fight against fraud.
The idea for this event came from the North East Fraud Forum who ran a very successful event with six speakers in Newcastle. Feedback from around the country was that many others would have liked to attend, including insolvency practitioners, but it was simply too far to travel.
The Midland Fraud Forum decided we could run this event as one of its Master Classes.  The winning formulae of providing lots of experienced and entertaining speakers who give examples of people who have transgressed, has provided a winning formula over the years so the event quickly filled near capacity.
Of course, the deal of a free breakfast at registration always helps! Being located so near to Nottingham railway station cut down the travelling time for attendees.
The forum
Alan Draycott, Assistant Official Receiver, opened the event by describing how his investigators examine the causes of a bankruptcy.
His staff interview people going through bankruptcy, obtain relevant documentation and investigate any possible variations between the documentation and the person's version of events.  Alan noted the Nottingham office actually obtains 40% of disqualifications in the country.
Rob Clarke, a Chief Investigator in insolvent company investigations covers an area from Manchester to Edinburgh. Out of 9,000 reports received, his team obtain 12,500 disqualifications, of an average of 5.6 years. It's estimated that the net benefit to the market for each director disqualified is about £100,000 in terms of creditor damage prevented.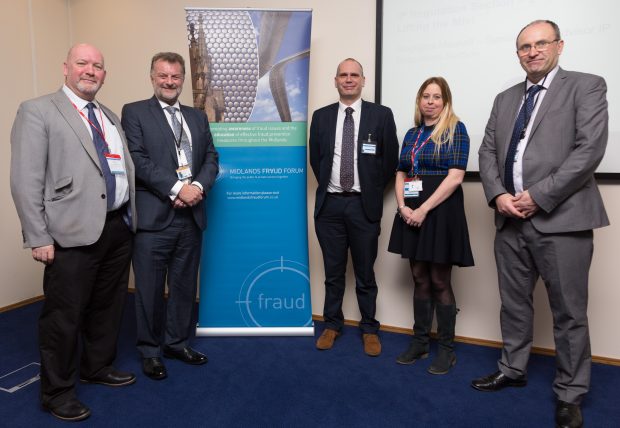 Lee McKenna of Companies Live is based in our Manchester office and makes civil, confidential enquiries into companies suspected of not acting in the public interest.  The outcome of the investigation can lead to the winding up of the company through to disqualification of directors or to a referral to other professional bodies.  His team make a number of criminal referrals to my team. Lee gave a fascinating example of an arts scam whereby elderly people are persuaded to invest in masterpieces which are essentially worthless.
Georgina Maskell, a Senior Policy Advisor from our Insolvency Practitioner Regulation Section, stressed the importance of where insolvency practitioners stand in the system.  Georgina's team are the oversight regulator for Recognised professional bodies which regulate around 1,500 practitioners throughout the country.  Her section has been particularly useful to my team as it engages with insolvency practitioners to help with our criminal investigations, even though they do not generate income while they spend time with my investigators.
The story of Shedley Manor
I wrapped up the Master Class with the story of Shedley Manor and used police photographs of the raid we conducted with them.  Alan Yeomans, a Derbyshire man, made himself bankrupt and told his trustee he lived in a shed which contained just £300 worth of bedroom furniture.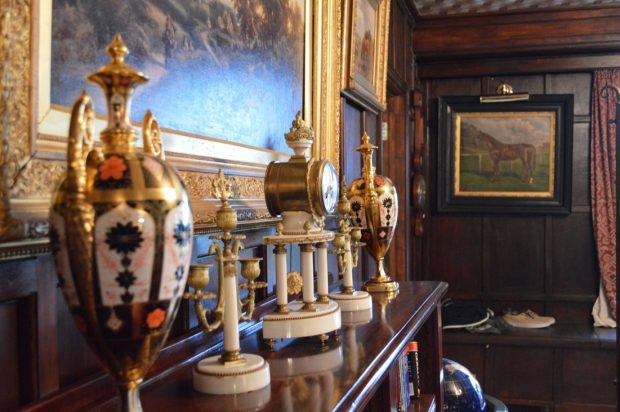 Yeomans actually lived in a seven bedroomed manor house concealed within a barn - in an effort to defeat planning regulations - and which contained fine art and antiques worth over £83,000.  A secret room within the house was used to grow cannabis where we discovered plants with a street value of £40,000.
I was extremely pleased with the feedback from delegates following the event, with the vast majority describing the speakers as excellent or very good.
The event is being repeated in March by the Yorkshire Fraud Forum with different speakers on similar subjects.