Ann Parker is an Examiner at the Insolvency Service. Her role is to investigate personal bankruptcy and company liquidation cases on behalf of the Official Receiver.
No day is ever the same
I've worked as an Examiner at the Insolvency Service for the past 10 years. I was asked to provide some words on what a typical day as an Examiner would look like. Quite honestly, no day is ever the same!
My role forms part of the Official Receiver Services directorate and our main function is to be responsible for the administration of insolvent estates. This includes individuals subject to bankruptcy and companies subject to compulsory liquidation.
This work helps realise any assets for the benefit of creditors, and the Official Receiver also has a duty to investigate the reasons for insolvencies. These investigations can lead to bankruptcy restriction proceedings and disqualification proceedings. We'll also report criminal offences if individuals or company directors have not conducted themselves in an appropriate manner.
After 10 years, I can safely say that I'm never quite sure what cases will appear in my inbox from one day to the next. I think the variety is part of the appeal of the role. I've learnt a lot of skills in my time here, but there will always be a case that will help you discover a few more you never knew you had!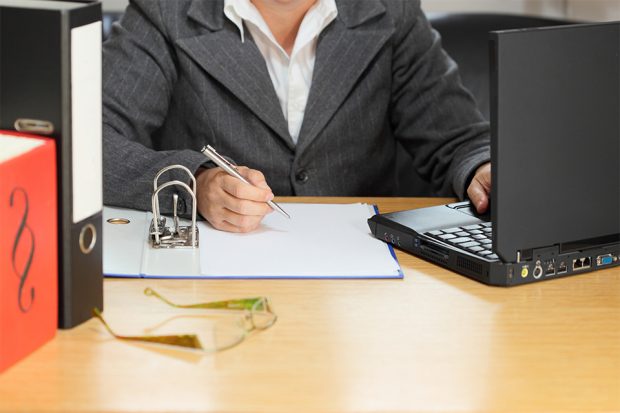 If I try and explain a typical day, it usually starts by me checking my emails so I can see if there are any ongoing updates to a case I'm working on. This could be receiving updated information or evidence from the bankrupt person, or more information from other interested parties.
I'll also check to see what new cases have been allocated to me. Once the court informs the Insolvency Service of a bankruptcy order made against an individual or a company placed into liquidation, the Official Receiver will allocate the case to me.
Identifying potential assets
The details of the bankruptcy will normally comprise of name and address, and maybe even a telephone number, if you're lucky. Part of my role is to be able to use a range of different tools to locate the bankrupt person or company director.
Our main interest at this point, particularly if it's a business that's still trading, is to identify any potential assets and find out if any of those assets are at risk. It sometimes means I'll have to visit a business to close it down in order to protect its assets.
Conducting the interview
A big part of the role, of course, is conducting an interview with those who have been made bankrupt. The interviews usually happen face to face in one of our offices, but we'll also conduct interviews over the telephone depending on the circumstances.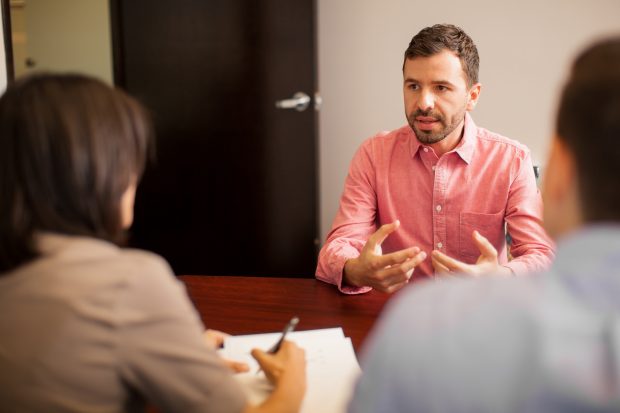 During the interview I'm expected to confirm the details of their debts and assets, as well as asking about any other assets they may have like savings. I'll ask about the reasons they became bankrupt and all this will be entered onto their case file. Of course, the interview also gives them the chance to ask me any questions regarding the bankruptcy process.
In my experience, by the time they talk to us in an interview they just want to move on with their lives. Most people I've interviewed over the years are keen to be compliant which means I can close their case and they can start again.
A family partnership investigated
That's not to say I haven't had experience of people who will be evasive or who will not cooperate with the investigation. It's my job to look into any potential misconduct in the case, so any failure to cooperate with us or the Official Receiver is reported to the court where bankruptcy restrictions may be imposed.
There was an example of this in a case I worked on recently. A family business, run as a partnership, had its members made bankrupt and we were able to retrieve a lot of the assets. Several members of the family complied and went through normal bankruptcy procedures, but another member refused to cooperate with the investigation.
Misconduct and bankruptcy restrictions
This can be frustrating for us, as we have a statutory duty to find out and understand the events leading up to the bankruptcy. But it does mean this misconduct is reported to the court, where it may impose bankruptcy restrictions on that person.
Read more about Bankruptcy Restriction Orders and Undertakings
In cases like these, individuals will usually contact us to comply with the bankruptcy as soon as they realise it's in their best interests. Occasionally, they choose not to cooperate because they may not have dealt with their financial matters properly or may have taken steps to disadvantage their creditors. If I find any evidence of misconduct or a criminal offence committed, I'll report it.
Being an examiner is an interesting role and can be particularly rewarding when you feel you've genuinely helped someone move on with the rest of their life. It's also rewarding to know we're doing our part in maximising returns to creditors and tackling financial wrongdoing.
I began the blog by saying that no day's work is ever the same, but it's also worth mentioning that when a case comes in you never quite know where it'll end up. A seemingly straight forward case may prove to be challenging and complex, while what appears to be a difficult case may end up with a swift resolution. You never quite know, which is part of the appeal of the job.
Further information
Our Diversity Networks

Our Diversity Networks are groups of employees who identify with others similar to themselves, or who wish to be allies of the groups. Our Network members actively engage and gather around a unifying action plan. In all cases, membership is voluntary and open to all of the agency's employees.

The Networks serve as internal communities, providing personal connections and affiliation for its members and with the agency and wider Civil Service. The key mission of the Networks is to develop and utilise mutually beneficial relationships between its members and the agency so that our people feel included and valued.